KHAN`S PARK VIEW is a 10 storied (Basement + Ground + 8 floors) luxurious apartment project located at the Block-C, Lalmatia R/A, Dhaka. The project is a combination of double unit per floor with 1785 sft per flat and single unit per floor with 3570 sft per flat.
Exclusive features comprising childrens' play space, all spaces overlooking the PARK on East side, thru south breeze at both of the units, abundant green spaces and double height space connecting the top floor and community space at roof.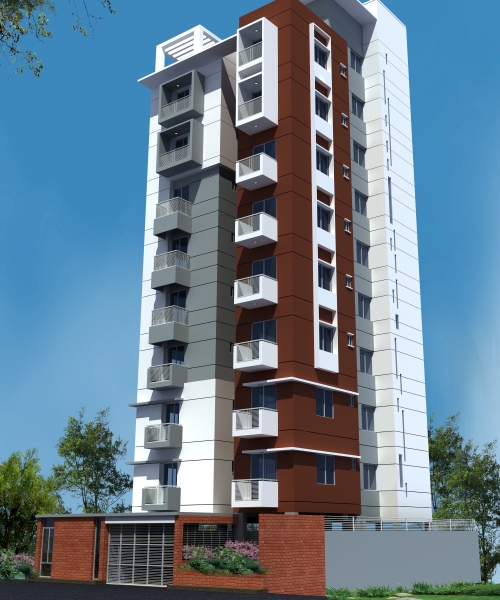 AZIZ GARDEN is a 10 Storied (G+9) Apartment project at Block-F of Bashundhara Residential area with single unit per floor comprising an area of 1550 sft per flat.
MONIPUR HEIGHTS is an 8 storied (G+7) apartment project with 4 units per floor, area of flats are 1125 sft (3 bed), 825 sft (2 bed), 815 sft (2 bed) & 788 sft (2 bed). The project is located at the center from two major roads of 60′ road beside National Heart Foundation and Rokeya Sharani, just very adjacent to renowned Monipur School of Mirpur-2.